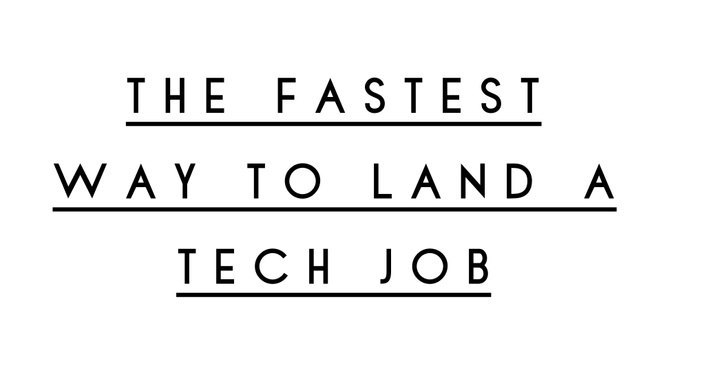 The Fastest Way to Land a Tech Job
An 'At Your Own Pace' Course that shows everything on how to get hired in the shortest amount of time!
Watch Promo
Presenting the Fastest Way Ever Developed to Land a Dev or QA Job: A Self Paced Course!
Have you attended a coding bootcamp and are still not hired? Do you want a QA or Dev job and don't have a degree? Do you have a degree in a non tech field or dropped out of college completely?

If you answered yes to either of these questions, then this course is for you.
Did you know by the year 2022 there will be 685,000 new tech jobs? Stop being overwhelmed and stressed thinking your dream goal for a job isn't going to happen. I'm here to share concrete examples and all my secrets to help you land a tech job!
This course includes:
Every step you need to land a tech job fast

Hands on exercises and video lessons

The #1 secret to nailing interviews

4 questions every interviewer wants to ask you but can't

Why you should almost never apply online for tech jobs

and MORE!!
Who this class is for:

College dropouts




Coding bootcamp washouts

House painters, police officers, hotel managers

Former Walmart employees

YOU!
I personally respond to all questions my students have, so there's no worry about not knowing what to do. So sign up now!

I can confidently say my life would not be the same if I did not have Josh as my coach. His amazing story inspired me to attempt my own career change. It has been a difficult journey, but definitely worth it. Josh always kept my expectations real, and was there for all the highs and lows. It has definitely been a roller coaster. No matter the moment, triumph or disappointment and defeat, Josh was always there offering solid grounded advice, helping me keep my head cool, eyes on the prize, and inspiring me to keep on pushing. With every advice, Josh had my best interests at heart. I feel so lucky to have met Josh. He is more than a coach. I truly consider him a friend.
Software Developer at STAQ in Baltimore, MD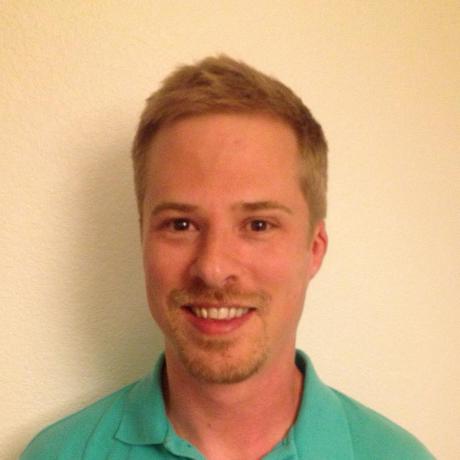 I can't thank Josh enough for everything I learned from him while working towards a new job (just started 5 weeks ago!!). He was able to quickly take stock of my current skills and help me develop a plan to change careers. He helped me in three main areas:

Technical Skills: While I already had some technical skill, he helped focus it and was there to answer questions about where I should concentrate my learning efforts. He was able to provide many valuable resources. Because I was prepared, I haven't felt out of place. I didn't trick a company into hiring me, I feel I was very well prepared.

Motivation: Cheerleading doesn't normally help me get anything done. Josh was able to motivate me when needed, not by being all sunshine and rainbows, but by helping me be realistic about what I could achieve.

Job Hunting and Soft Skills: This is where I really needed some help. Josh was able to coach me on interview skills, job hunt tactics and general advice for dealing with people in the IT field. This helped a lot and was worth the price of admission alone.
Test Automation Consultant in Denver, CO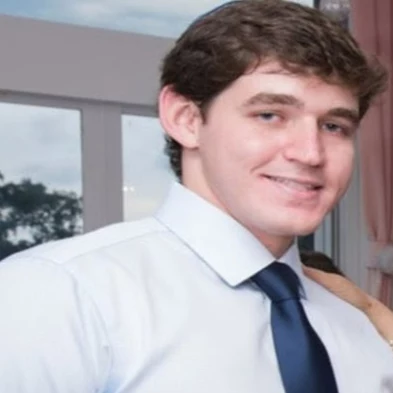 Learning to code is one thing. Landing a job as a junior developer is an entirely different ball game. To do the latter you need to stand out from the crowd and I could not have done that and landed the coveted job offer had it not been for Josh's mentoring and advice. He knows all the secrets for getting the attention of recruiters and lead engineers at local companies. His advice is geared to make you stand out and land you a job fast and that is what he did for me. Not only that, but Josh also offers emotional support during the job hunting process which is invaluable. A lot of people think that after either spending months learning/teaching themselves how to code or attending a bootcamp then companies will come knocking on the door with an offer. In truth, it can take even longer to even land an interview than it did to actually learn how to code. With Josh's advice, you can actually put yourself in a position where companies do reach out to you. I will forever be in debt to Josh for his help in making my dream of becoming a software developer come true. With his advice, the same can happen to you.
Junior Rails Developer in Los Angeles, CA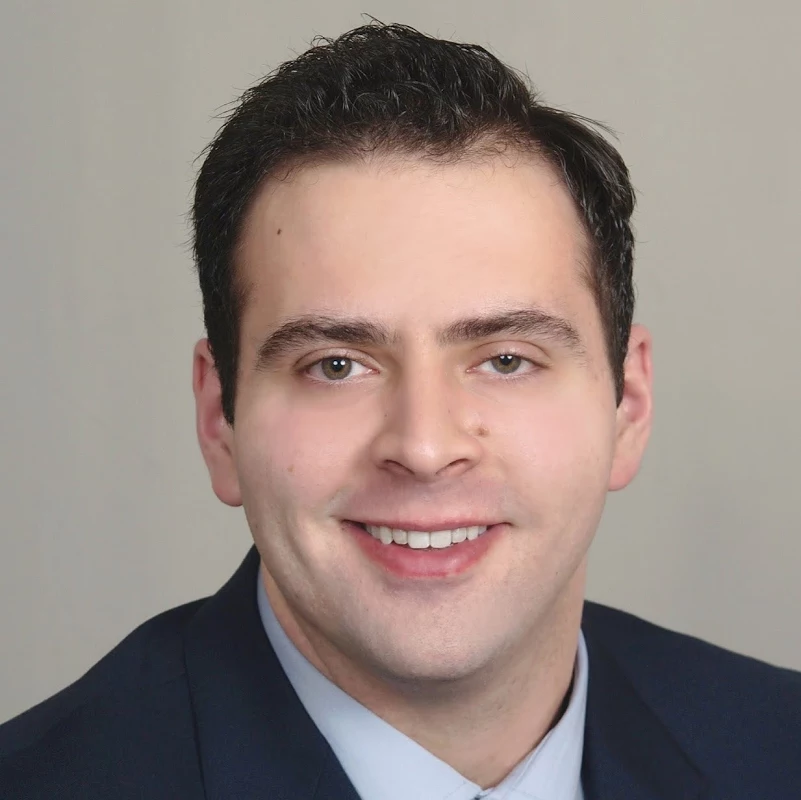 I reached out to Josh Kemp after reading his book: No Degree, No Problem and found someone who graciously continues to help me despite the fact that he no longer has to. Starting your coding career is about way more than learning to code. It's a game of getting noticed. Josh taught me everything he knew about this game. Recruiters were calling me every week and I had only applied for one job during the entire time I worked with Josh. He knows what he's talking about! I had two offers with two great companies in the end. I am currently working at Nationwide making $18,000 more a year. I'm moving out of my parent's house with income to spare, I set my own hours with the option of working from home, and I can now carve out my own career in the IT world. He changed my life!
Since graduating college in May 2013, the only thing I had gotten out my college degree was a monthly payment that ate up about 1/3 of my income. I was living with my mother and father, working a dead-end, low paying law enforcement job, and had absolutely no hope of gaining independence. I decided that I was going to learn to code and started Free Code Camp in January 2016. Despite numerous hours and attending loads of meetup groups things didn't seem to get any brighter. Many people I met through Free Code Camp's local meetings were two years into the program and hadn't even had an interview.
Testing Analyst at Nationwide Insurance in Columbus, Ohio

Your Instructor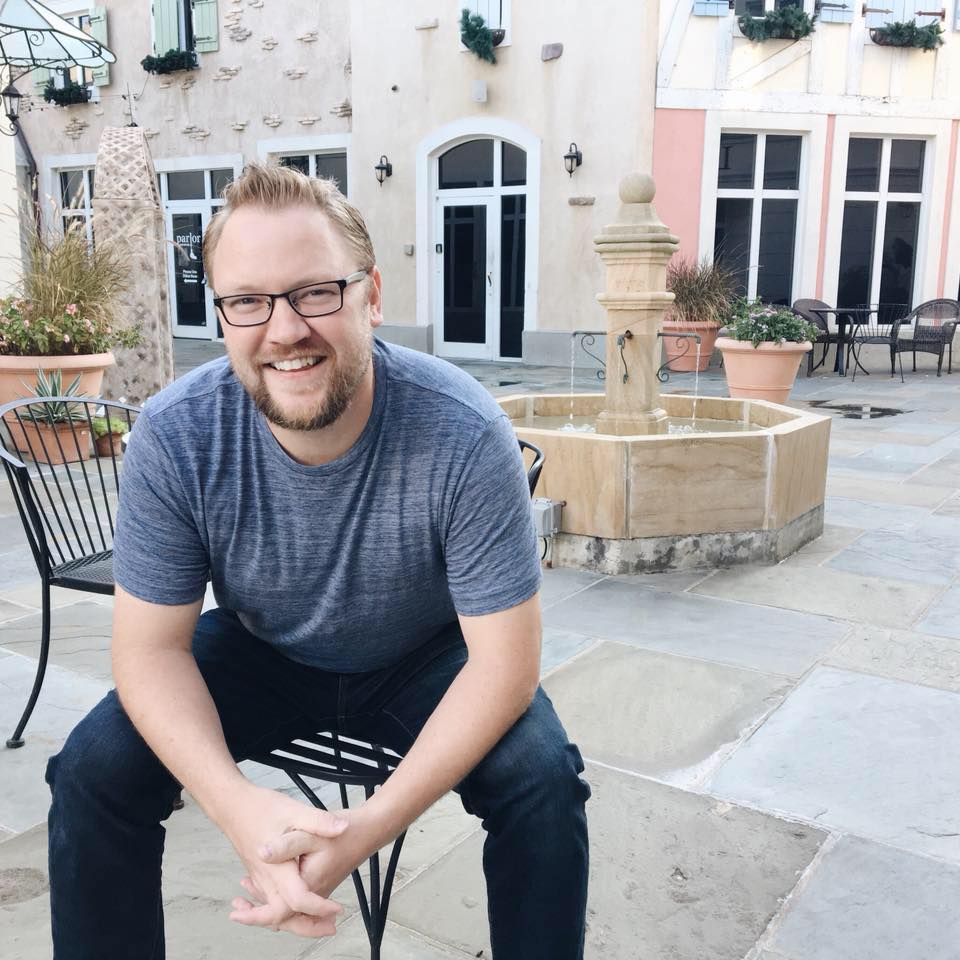 After getting kicked in the face as a former Blacksmith/Farrier, I taught myself how to code in 2013 and landed a full time job as a junior developer in 9 months. Since then I've written a book called No Degree, No Problem, have a very successful blog and have personally coached 30+ people from diverse backgrounds and careers land a job in the tech world.
Course Curriculum
The Fastest Way to Land a Tech Job
Available in days
days after you enroll
Frequently Asked Questions
When does the course start and finish?
The course starts now and never ends! It is a completely self-paced online course - you decide when you start and when you finish.
How long do I have access to the course?
How does lifetime access sound? After enrolling, you have unlimited access to this course for as long as you like - across any and all devices you own.
What if I don't like the course?
My philosophy is very simple: if you don't learn, I don't earn. If you're unhappy with the course for any reason, simply email me within 30 days, and I'll give you a full refund, no questions asked.